Decoding Descartes
Making Minds Matter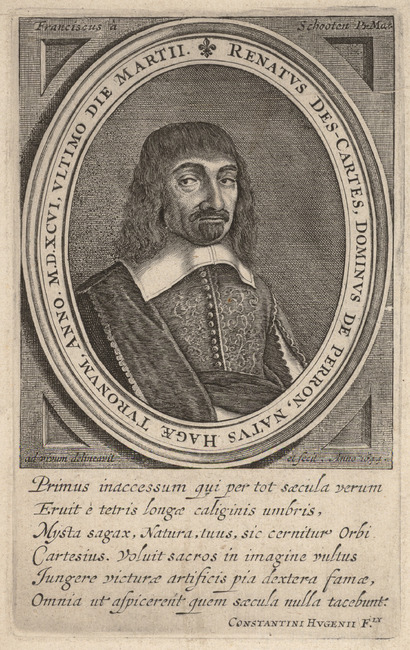 Edition of the Correspondence
Descartes' correspondence is still a treasure trove containing many secrets of enormous importance to European intellectual history. As Daniel Garber observed in his article 'A different Descartes', the correspondence may well count as an unknown publication in itself (Garber, 2000). Playing a role comparable to journal articles today, Descartes' letters represent a major part of his output.
It is hard to overstate the importance of René Descartes for science and society today. Applying algebra to geometry is the backbone of modern science and Cartesian coordinates enable satellites to orbit distant planets and passing comets. On a more mundane level, GPS helps us find our destination when we are lost. Descartes himself saw a strong correlation between his scientific and his philosophical work, but an integrated view on the combination of scientific and philosophical themes in Descartes has yet to be formulated.
In the Leiden University Libraries, Esphil researcher Erik-Jan Bos has found an unknown manuscript of a work by the French philosopher René Descartes. It is a seventeenth-century manuscript containing a Latin translation of Descartes' Traité de l'homme.  In this...
Still immensely studied today, the philosopher and scientist René Descartes (1596–1650) is an iconic figure who paradoxically appears to have gone out of fashion. The NWO-sponsored research project Decoding Descartes aims to show why this contradiction is only apparent: Descartes is indisputably the father of modern philosophy and a pivotal figure in the rise of modern science, even though much of his own scientific views were considered outdated 50 years after his death. Decoding Descartes will redefine Descartes' role in modern philosophical thought and contribute to our understanding of how Cartesianism marked a turn from metaphysics to science by reading Descartes' philosophy as a way to articulate and resolve the clash between science and common sense.
Descartes considered natural truths to be encoded in the human mind and scientific investigation to offer the code with which to read human experience. Decoding Descartes will present his contribution to the development of scientific method in terms of a proposal to substitute the pre-modern practice of reading causal agents into nature with a new epistemology that sharply distinguishes between natural processes (the world of science) and experience itself (the world of common sense).
The project is highly innovative for the way in which it will integrate historical, philosophical and philological perspectives on Descartes' works and correspondence to arrive at a comprehensive picture of their relevance to some of today's most pressing issues in neuroscience, artificial intelligence and philosophy.
Descoding Descartes is an
NWO-funded research project 
hosted at Erasmus School of Philosophy (ESPhil),
Erasmus University Rotterdam
Dr. Erik-Jan Bos
PhD in 2002
Erik-Jan Bos graduated in 2002 on The Correspondence between Descartes and Henricus Regius. For Decoding Descartes, he is currently preparing a new critical edition of Descartes' correspondence.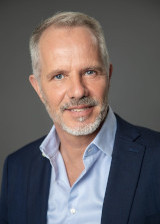 Prof. Dr. Han van Ruler
PhD in 1995
Han van Ruler graduated in 1995 (cum laude) on his prize winning book The Crisis of Causality.
For Decoding Descartes, he is preparing a comprehensive and innovative interpretation of Descartes' philosophy that is quite unlike the standard view.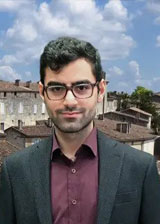 Doğukan Öztürkoğlu
MA in 2018
Doğukan Öztürkoğlu graduated as MA at the University of Groningen in 2018 on a thesis related to Descartes' theory of morals. For Decoding Descartes, he is working on a dissertation on Descartes' epistemological turn.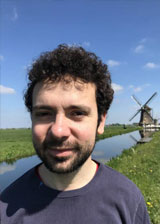 Paolo Rossini
PhD in 2019
Paolo Rossini graduated PhD (cum laude) in 2019 on a dissertation on Giordano Bruno. Enjoying a Marie Curie Fellowship at ESPhil, he analyzes the networks within the Republic of Letters for the early diffusion of Cartesianism.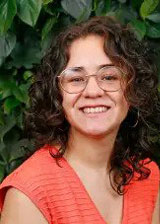 Sara Madera Gómez
MA in 2019
Sara Madera Gómez graduated as MA at the University of Edinburgh in 2019. She is preparing a thesis on the concept of non-human animal nature in early modern philosophy, from Descartes and Spinoza to Leibniz.
Laura H
Position
In the spring of 2022, a new job opportunity within Decoding Descartes will be announced in the form of a position for an ESPhil student assistant in support of the preparation of the new edition of Descartes' Correspondence. Check the newsupdates on our website for upcoming details.
Decoding Descartes is an NWO Open Competition Research Project hosted at ESPhil, Erasmus University Rotterdam